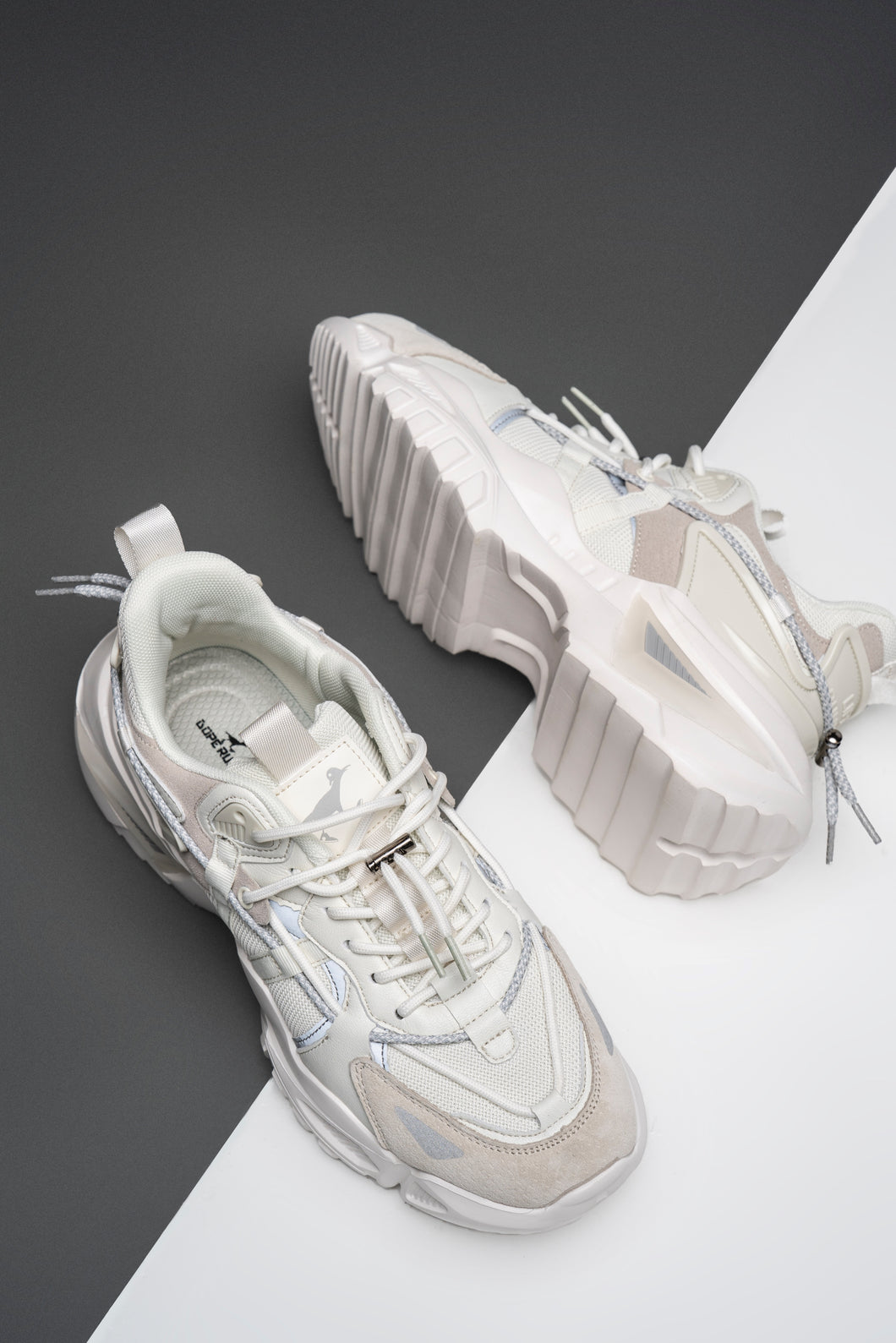 Runna Max LR2 White X Grey
DOPE RUNNA CLOTHING
Regular price $159.00 $120.00 Sale
PLEASE READ 
THIS IS A STANDARD SIZE MEN SHOE 
WOMEN WE RECOMMEND GOING DOWN ONE SIZE OR GETTING YOUR MEN SIZE IN THIS SHOE 
WE HAVE TESTED THIS SHOE ON 10 DIFFERENT WOMEN ALL AGREED TO ONLY GO DOWN ONE SIZE FOM YOUR ORIGINAL SIZE IN WOMEN SHOES OR GET YOUR MEN SIZE IN THIS SHOE 
The Runna Max LR2 is a game-changing release from Dope Runna that has left a lasting impact on sneaker enthusiasts around the world. This design draws inspiration from runners from all corners of the globe, resulting in a unique and eye-catching look that stands out from the crowd.

But it's not just about the aesthetics. The Runna Max LR2 is made with premium materials, ensuring durability and comfort for the wearer. And with full-length cushioning, every step feels like you're walking on clouds.

Dope Runna has truly outdone themselves with this release, combining style and function to create a sneaker that is both fashionable and practical. It's no wonder why the Runna Max LR2 has become one of the brand's most memorable releases to date.